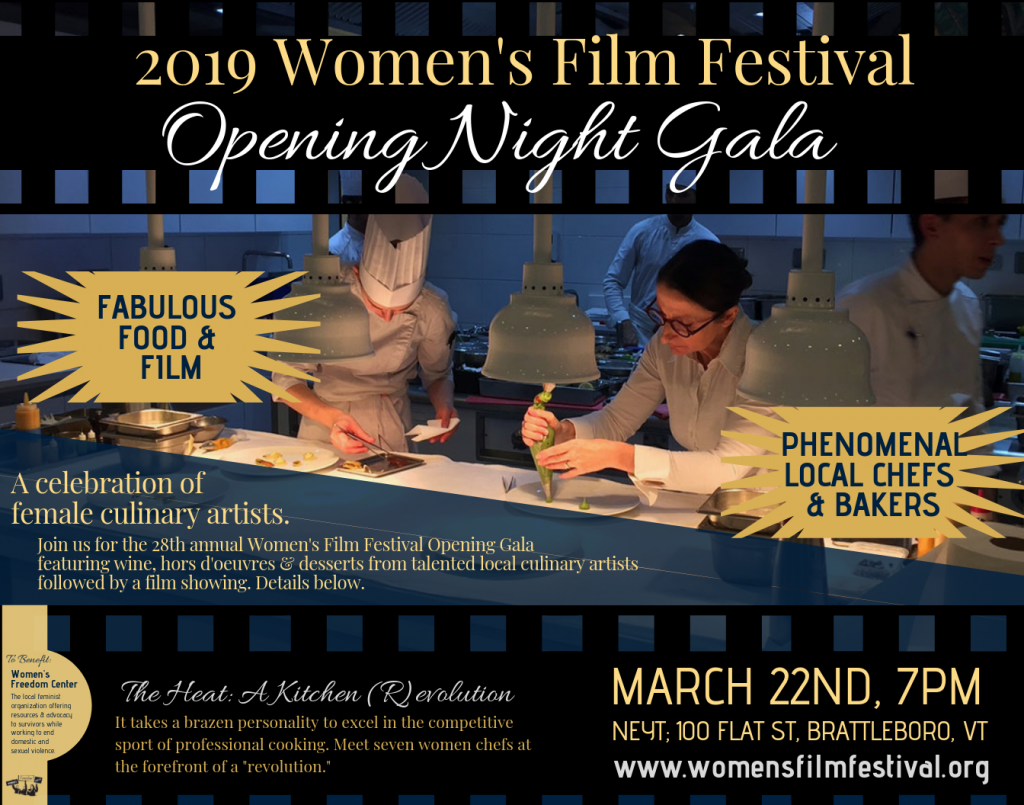 On Friday, March 22nd, at the New England Youth Theatre, the Women's Film Festival opens with a fired-up treat for both film-lovers and foodies alike!  This year's Opening Night Gala begins with a champagne reception showcasing the delicious hors-d'oeuvres and desserts created by fabulous female culinary artists from around New England. Then attendees move into the main theater for a screening of The Heat:  A Kitchen (R)evolution. This fascinating film highlights the talents of 7 female chefs navigating a high-pressure male-dominated industry.  Whether you come casual or all dressed up, come hungry and enjoy this feast of a night!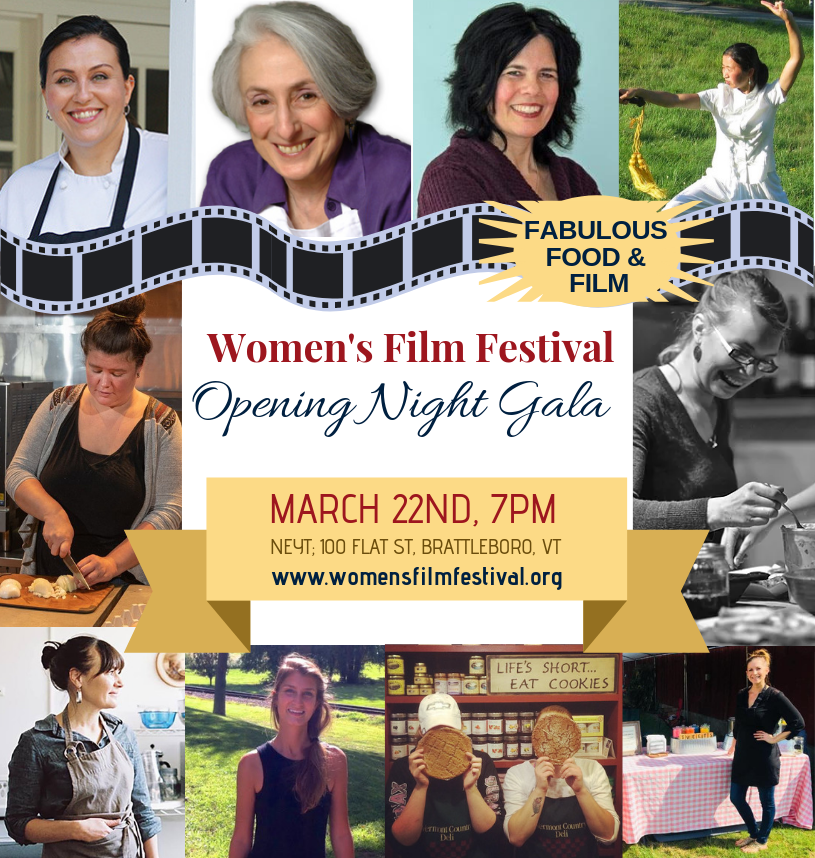 Featuring talented local culinary artists:
Patricia Austin (Wild Flour Bakery)
Erin Bevan (4 Columns Inn)
Britni Christiansen (Top Tier Baking Company)
Caroline DiNicola Fawley  (MamaSezz)
Gretchen Hardy  (The Porch Too)
Abigail Haskell (VT Country Deli)
Sharon Myers (The Purple Chef- Sharon Myers Fine Catering)
Leda Scheintaub (Dosa Kitchen)
Cai Silver  (Cai's Dim Sum Teahouse & Catering)
Dar Tavernier-Singer  (Tavernier Chocolates)
Jennifer Williams  (Artisan Eats Vermont)
Beverages from Windham Wines and City Girl Coffee
Tickets for the gala are $40 and are being sold now. Ticket includes hors d'oeuvres, 1 drink, and film admission.  All proceeds benefit the important work of the Women's Freedom Center.
You may purchase tickets online – Click here for Opening Night Gala Tickets
The full Women's Film Festival runs from March 22nd -30th.
All films are at the New England Youth Theatre.