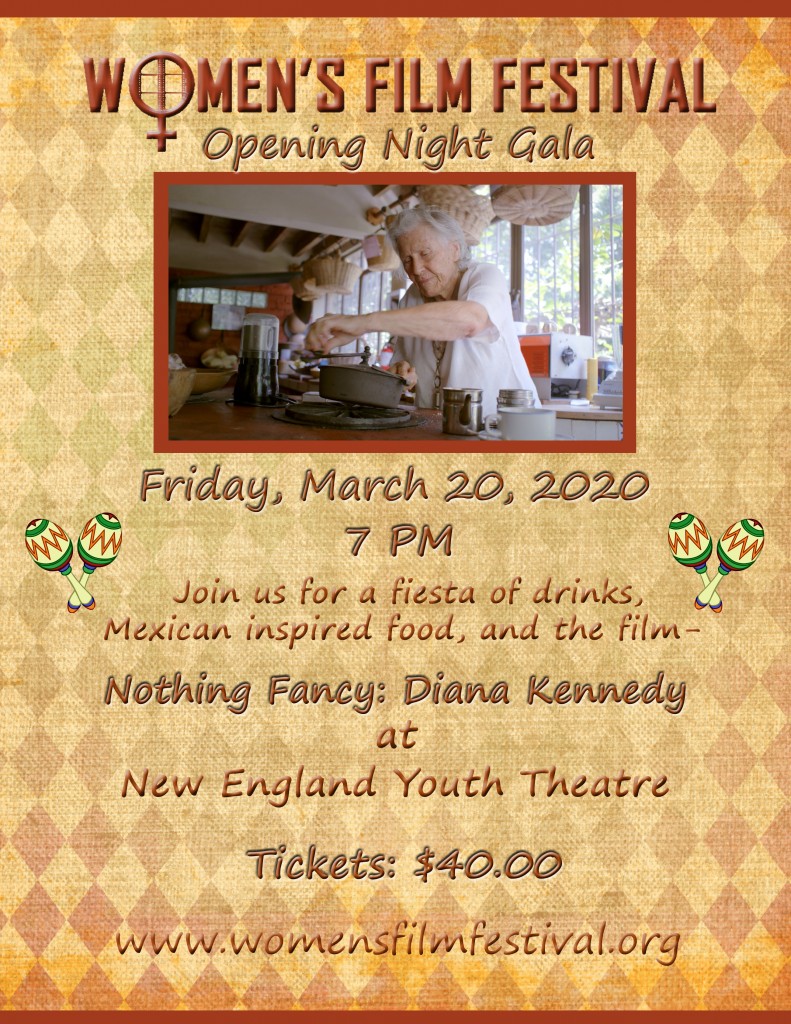 On Friday, March 2oth, at the New England Youth Theatre, the Women's Film Festival opens with a fired-up treat for both film-lovers and foodies alike!  This year's Opening Night Gala begins with a Mexican-themed reception featuring "Smash the Patriarchy" piñatas, mariachi music and  Mexican inspired food.  
Then attendees move into the main theater for a screening of Nothing Fancy: Diana Kennedy.  This film celebrates the spicy cuisine and personality of  Diana Kennedy who became a kind of gastronomical anthropologist — "an Indiana Jones of food," notes one Mexican chef — responsible for preserving and sharing a wealth of regional dishes and methods hitherto passed down primarily through oral tradition, mother to daughter.
So, whether you come all dressed up or in nothing fancy, come hungry and enjoy this feast of a night!
Tickets for the gala are $40 and are being sold now.
Ticket includes food, 1 drink, and film admission.  All proceeds benefit the important work of the Women's Freedom Center.
The full Women's Film Festival runs from March 2oth -29th and
all films are at the New England Youth Theatre.